Podcasts are making a comeback. Back in the day, Apple (who else?) and its iPod played a big role in making user-generated audio – also known as podcasts – available to the masses. And although by now many of us have swapped our colorful iPods for a smartphone, we still listen to podcasts.
In fact, podcasts are more popular than ever before!
Whether it is out of professional interest or for personal enjoyment, a podcast can be a great and useful way to pass time. As a welcome change from your favorite playlist or the free morning paper during your daily commute, for example. Better yet, listening to a podcast can be great for your personal – or professional – development. and the best part is:
They're free! And although there are countless podcasts on virtually every topic you can think of, today we focus on recruiting podcasts only. With the new year just around the corner we thought the time was right to start list(en)ing: Here are the 13 best recruiting podcasts you should listen to.
Subscribe and stay up-to-date with everything recruitment related by receiving a weekly content digest and email updates on new resources!
Recruitment On The Go is your go-to podcast to learn about everything and anything recruitment-related – on-the-go. With a new 7- to 15-minute episode every single day, Recruitment On The Go is the perfect podcast to listen to during your morning or afternoon commute.
In each episode, host Caitie McCollow helps you discover hot topics in recruitment and gives actionable tips on how to improve your hiring process. The podcast provides you with tools and resources to stay on top of your recruitment game.
Whether you are a recruiter, a talent acquisition manager or an HR specialist, you will surely find new insights and inspiration in every episode.
New episodes are available daily on SoundCloud and iTunes.
In this weekly podcast focused on HR innovation, host Matt Alder interviews industry thought leaders and practitioners on a wide range of topics. Recruiting technology and HR tech in general are two of Matts specialties and therefore recurring themes in his podcasts. But that's not all…
On his webpage, Matt gives a handy summary of each episode, listing the various topics that are being discussed. A great way to quickly scan the content of the interview if you're in a hurry and listen to it when you've got more time.
If you're having a bad day and are desperate for a big smile on your face, just listen to an episode of the Talent Cast. Probably one of the most fun recruitment podcasts out there. All credits for this 'fun factor' to the brains behind the pods, mister James Ellis. He talks about many different aspects of recruiting in the 21st century and he does so in an open and straightforward manner. Refreshing and highly addictive!
This is a weekly podcast focussed on recruitment and powered by Entelo. Hiring On All Cylinders brings you 'The Best Talent Pros in the business, every week' and topics include developments in (data) technology in relation to recruiting.
Rather than a podcast about the latest HR technology and trends, Roy Ripper's Recruiters Live Lounge is all about sharing inspiring and motivational stories from successful recruitment business leaders. One look at the titles of the episodes – the Right mindset for success or Loving what you do, for example – says it all. And you know what the best thing about Roy's podcast is?
He talks with his guests not just about 'success stories' or 'ways to do things', but also about failures they faced in recruitment, their eureka moment and the best piece of business advice they received. A great place to come and have a listen when you need a little boost in morale!
This podcast isn't active at the moment, but you can still listen to the past episodes here.

The Renegade Recruiter – also known as Terry Edwards – is, according to his own website 'An unlikely and controversial savior for ambitious Recruitment and Search Business owners. He's a relentless and fearless renegade who will stop at nothing to ensure smart, savvy, and open-minded Recruitment, Staffing & Search business owners know the truth about what it takes to succeed in business.' But there's more…
Terry's podcast covers more than recruitment alone. The Renegade Recruiter often taps into the territory of building and growing a business. A must listen for recruitment professionals with entrepreneurial ambitions for 2018.

7. Joblogues – Joymarie Parker & Cortney Cleveland
As a recruiter, it's important to stay connected with the generation of people you recruit, to know what they want. A lot has been written about Millennials and their attitude towards work, employers and what they're looking for in a job.
Joblogues is a podcast hosted by childhood friends Joymarie Parker and Cortney Cleveland. Their bi-monthly episodes highlight 'candid career conversations with young professionals around the globe'. A fun way to stay on top of everything the next generation of professionals has on their mind!
8. HR Happy Hour – Steve Boese & Trish McFarlane
No 'Best Recruiting Podcasts' list is complete without HR Happy Hour in it. The show, hosted by HR tech guru Steve Boese and Trish McFarlane is the longest running and top downloaded HR podcast around.
HR Happy Hour focuses on – what's in a name – human resources, management, leadership, and workforce technology. If you haven't checked it out yet, you may want to add it to your new year's resolutions.
This podcast by Barclay Jones – an agency specializing in technology and social media for recruitment – is all about recruitment technology solutions and the developments in that space.
The main reason for following this one you ask?
The episodes are hosted by Lisa Jones and/or Wayne Barclay and feature interviews with some of the top influencers and providers. Topics include – among many others – account based recruitment marketing, innovation in recruitment and GDPR for recruiters, something everyone should look into by now.
A rowdy recruiting and career show, according to the podcast's own page. The show started in March 2007 as the first online call-in show about recruiting and is described as 'a fast-paced, hardball forum of recruiting infotainment'. Now that sounds like something to check out in 2018 we'd say.
Working in the world of recruitment, chances are you've heard of Recruiting Daily. They're part of a network of recruiting blogs, conferences, webinars and more. So it's no surprise they've got their own recruitment podcast too.
In their RecruitingLive series, they discuss all kinds of recruitment related topics with their guests. From building a sourcing community to retaining candidates in the interview process and everything in-between.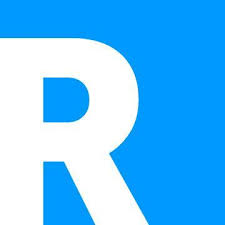 This is the REC's – the Recruitment & Employment Confederation London – podcast. The episodes are hosted by Kevin Green and feature talks between him and his guests about 'key challenges that are faced in developing and growing recruitment businesses'.
Green speaks with industry leaders and innovators from various backgrounds and by sharing their knowledge and experience they provide some very interesting recruitment (entrepreneurship) insights.
Last, but certainly not least, a podcast focused on social recruiting. In a time where social media and mobile recruiting become more an more important to find new talent, a podcast specializing in all things social recruiting is exactly what the doctor ordered! Especially since the mobile & social trend is still going strong in 2018.
What do we love about this podcast? The hosts really know what they're talking about.
Katrina Collier is a globally recognized expert in social recruiting and Glenn Martin is a Talent Acquisition professional.

Over to you
Well, that's it, folks – our 13 best recruiting podcasts you should listen to. If you're not that into podcasts yet, simply pick out one of the shows listed in this blog and try it. You may find it a welcome change from staring at your screen to read an interesting article. And if you really enjoy it you may actually become one of those podcast fans we talked about at the start of this article yourself, who knows!
Want to discover even more recruiting podcasts? Check out these 11 podcasts you should subscribe to in 2019!