As we enter 2021, we are all continuing to adapt to the changing world of work. The past year has shown that businesses need to be adaptable to meet new challenges, and a great way to learn about the future of work and innovative HR technology, is by attending a virtual HR conference.
To help you find a suitable virtual HR conference for you, we've curated a comprehensive list of the best virtual HR conferences 2021, including events around the world, both free and ticketed. We've made a note for when, how to register, the price and any details you might need to mark your calendar. If there's a physical event too, this is also listed.
Subscribe and stay up-to-date with everything recruitment related by receiving a weekly content digest and email updates on new resources!
United States
Date: March 8-13, 2021
Location: Online
Price: Free
Hacking HR's 2021 global online and complimentary conference is about HR innovation and the future of work, with the main theme of unlocking your potential.
Learn insights, data, experiences and knowledge from over 500 speakers at 100 sessions. You'll get the opportunity to learn from some of the most inspirational thought leaders in HR and the chance to collaborate with HR peers from around the world.
Date: May 11-13, 2021
Location: New Orleans, Louisiana
Price: From $1,095
From having difficult conversations around systemic racism to bandying together through a crisis, to learning about the latest organizational culture trends, best practices and research from the self-declared global authority on workplace culture, the For All 2021 Summit organized by Great Places To Work is the HR conference you don't want to miss.
Meet representatives from inspirational companies known for their inclusive cultures like Marriott, or Atlassian, and be inspired to start something new in your workplace.
Date: Occurs monthly (see image above for dates & topics!)
Location: Online
Price: From $1,895
Get access to all 12 live virtual conferences with one ticket. Gain fresh insights and glean innovative ideas from a wide range of HR experts, on a broad spectrum of timely and relevant HR topics.
These 12 virtual conferences will be spread throughout 2021, so you will have something to look forward to each month. The HCI virtual conferences are designed to help HR leaders and professionals grow, learn to solve current challenges, and drive better talent and better business outcomes.
Date: March 22-24, 2021
Location: The Cosmopolitan, Las Vegas, Nevada
Price: From $1,095
Is your organization ready for the future? HR Transform brings together leading HR executives and the innovators championing the future of work. Meet and hear from HR leaders who aren't just thinking about changing the world of work, but are laying the groundwork to enable those changes to happen.
Previous attendees have included Airbnb, Allegiant, Bank of America, Cisco, Google, Slack and Zoom.
Date: 2-4 November, 2021
Location: Scottsdale, Arizona
Price: From $2495 for members, $2995 for non-members.
If, like the rest of us, you're anticipating that 2021 will be the year of unprecedented change, then the 3 day, Next Practices Now HR conference run by i4cp, is a great opportunity for you to join other senior HR leaders, all of who are facing the same challenges.
Network with peers, not vendors, learn from the best, gain actionable insights and discover next practices in human capital. Previous talks have come from leaders who work at companies like IBM, 3M, Starbucks, Google, Patagonia, and Microsoft.
Date: April 7-9, 2021
Location: Aria Resort and Casino, Las Vegas, Nevada
Price: From $845
Employee benefits will never be the same again, so join The Health & Benefits Leadership Conference to learn how to be responsive and agile in adapting health, wellness and benefits programs to address your employees' needs.
Learn from the nation's top HR and benefits professionals, and gain insight and guidance for how to build a benefits package that will actually make a difference to the overall well being of your employees and organization, as it transitions to a new world of work, post-COVID.
Date: 18-19 May, 2021
Location: MGM Grand, Las Vegas, Nevada
Price: From $1,195
UNLEASH America 2021 focuses on the next generation of workforce technology. As the world leader in HR technology, UNLEASH has created the perfect environment for HR professionals to come together to learn about, and be inspired by, some of the greatest names and companies doing exciting and innovative things with HR technology.
Be a part of this unique event experience and hear from speakers who are experts in talent, transformation, technology and meet the brightest new startups in the HR tech space.
Date: October 4-6, 2021
Location: Phoenix Convention Center, Phoenix, AZ
Price: From $1695 for members, $2495 for non-members
WorldatWork, the Total Rewards Association, is a group of professionals who work to make an impact on organizations by motivating and rewarding employees.
WorldatWork 2021 Total Rewards Conference and Exhibition is a chance for professionals who want to learn more about compensation, benefits, sales compensation, and executive compensation to come together with Total Rewards colleagues, thought leaders and solution providers, to learn new insights and resources to introduce for 2022 and beyond.
Mark your calendars – registration is now open for the 2021 events.
Date: June 20-23, 2021
Location: Chicago, Illinois
Price: From $1,550
SHRM is one of the biggest leaders in the HR world, so their 4 day conference will be the largest gathering of HR professionals. Grow your network, meet solutions providers and hear from the go-to HR experts.
With plenty of opportunities built into enabling learning from one another, whether you attend the SHRM21 conference in person or virtually, you will get so much out of your experience.
Date: March 16-19, 2021
Location: Online
Price: Free
The Spring HR Tech 2021 Conference & Exposition is a free online event committed to ensuring the HR community has direct access to the technology that can assist them through these unprecedented times.
This free online conference has a primary focus on driving HR success through technology and is aimed at those looking to optimize their current HR systems. Don't miss HR Tech, as it's also renowned for being the world's largest HR tech marketplace.
Date: February 17-19, 2021
Location: Online
Price: From $175
AHRD 2021 will be a virtual conference this year, focusing on the theme of innovating and leading in times of rapid and unplanned change.
While AHRD is celebrating its 28th Annual Conference in the Americas, this will be its 1st ever virtual conference. The conference will allow you to learn from leading scholars and HR practitioners who are carrying out cutting edge research and theory.
Date: TBA
Location: TBC
Price: TBA
The OPTIMA 2020 postponed conference will be held in the Spring of 2021. More information to follow.
The conference will be a full day workshop where you can learn key talent optimization concepts from industry experts. Learn a new framework and build on your knowledge base to lift your people strategy and drive your organization forward.
At the end of the conference you will be given the opportunity to be certified in Talent Optimization.
Stop guessing,
Start data-driven hiring.
Learn how you implement a modern candidate selection process, that is: streamlined, experience-driven and backed by data.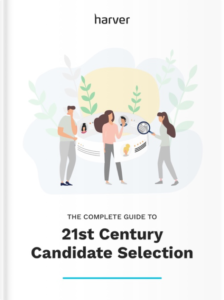 Europe
Date: 11-12 February, 2021
Location: Online
Price: Free
The HR Summit is online in 2021. This virtual, meet the buyer event for the HR sector, will be spread over the course of two mornings. The HR summit will be an excellent platform for collaboration between those working in the HR industry, and those who provide the latest solutions and services in this sector.
An in-person event is planned for 22nd september 2021 at the Hybrid Radisson, Stansted. Here, delegates will be able to meet one-on-one with industry leaders to discuss latest technology advancements and developments. They will also be given the opportunity to participate in interactive seminars and discussion groups.
Date: 25-26 March, 2021
Location: Online
Price: From €798
The 4th International HR Forum is being held online, but will cover the latest trends, developments and technology that are disrupting Human Resources Departments in 2021 and beyond. You can listen to presentations by international HR leaders and experts, and join in highly interactive Q&A sessions and open panel best practice discussions.
Date: 18-19 May, 2021
Location: Amsterdam, Netherlands
Price: From €1,700
As we enter this brave new world of work, inspired by technology and centered around people, join HR Vision Amsterdam for its 6th annual HR technology conference. This HR conference focuses on the explosion in workplace technology, coupled with the wider transformation of work.
HR Vision Amsterdam will share ideas and provide answers on how to create a future workplace that empowers people and places them at the heart of it, while harmoniously adopting modern technologies to build a better, more effective workplace.
Date: TBC
Location: online
Price: TBC
HR 360 is one of the largest HR conferences in Europe, and while it is online in 2021, it's definitely a great learning opportunity and well worth attending.
Hear from inspirational speakers from the world's biggest and most disruptive companies. Virtually connect with the most senior global and European HR decision makers at the world's biggest companies. Experience a more engaging and immersive virtual agenda.
If you already have a paid ticket for HR360, then contact HR360 to switch your ticket to the HR360 Annual Flagship Online Conference.
Date: 16-17 June, 2021
Location: Online
Price: TBC
Join the CIPD Festival of Work online for two action-packed days of essential industry learning, networking and discovering HR.
The program is still being put together, but it is designed to develop you, your people and your business. You'll discover new viewpoints and fresh ideas, while exploring how learning, technology and innovation can come together to shape those organizations that put people first.
Date: TBC. Check for updates here.
Location: TBC
Price: From €1,195
Aimed at senior-level HR executives, Beyond HR Forum aims to transform your thinking about the HR profession, shifting your paradigms to perspectives that you have not considered yet. The forum moves "beyond" the ongoing debate on HR, becoming an impactful journey for HR executives.
In previous years, the conference consisted of keynotes, masterclasses, an exhibition, a hackathon and countless networking opportunities. If the future of work and high-impact HR practices is your thing, then Beyond HR is the place for you.
Date: 20-21 October, 2021
Location: Paris, France
Price: From €1,395
UNLEASH World is the largest exhibition and networking event for HR professionals and leaders looking toward a new world of work. It's the number one event to see the latest in HR technology.
Join senior HR technology buyers, the industry's top suppliers, as well as startups demonstrating their innovative tech. Listen to visionary speakers and connect with analysts.
Registration opening soon – mark your calendar!
Date: 3, 4 & 5 March, 2021
Location: Online
Price: free
The HRcoreLAB Summit is 3 conferences in one. Learn how to stay on top of the latest HR trends, how to implement the newest technologies, what AI is doing for HR and how to adapt your workplace to agile HR.
If you work in HR and you're looking to up your game with strategic learning, high level networking and industry benchmarking, this is the conference you don't want to miss.
Date: 25-26 March, 2021
Location: Online
Price: €199
This 2 day virtual HR conference follows in the footsteps of the successful 2020's HR of tomorrow virtual conference. 2021 promises to be bigger and better with an innovative new format to boost attendees UX.
Join this high profile, global conference to meet HR industry experts and decision makers from across Europe and worldwide. Participants include CHROs, VPs of HR, Head of HR, Directors of HR and SMEs as well as hyper growth startups.
Rest of the World
Date: 26-29 January, 2021
Location: Online
Price: From CA$650
HRPA 2021 explores the theme; HR rebooted – advanced HR in a world disrupted. The world of work was changing anyway but COVID has expedited the advancements, requiring businesses to implement significant changes on much reduced timelines.
This Annual Conference and Trade Show, Canada's largest event of its kind, will look at the technologies bringing people together to work remotely, automating tasks via machine learning, human rights in the workplace and the fundamental values of diversity and inclusion and how these will be integrated in future workplaces.
Date: TBA
Location: Singapore
Price: TBA
The Workforce Mobility Interactive event is Asia's largest conference on the latest and best mobility practices in the region. It will explore the top challenges faced by modern day mobility experts and reveal the secrets of how to overcome them.
This strategic one day forum will cater exclusively to top HR leaders and mobility experts, and explore the best ways to structure your workforce to secure a tactical advantage in the volatile modern world.
Registration opening soon – mark your calendar!