With over 7 million unfilled job positions in the US and only 6.3 million people looking for work domestically, there is no way organizations can hope to fill all of their talent gaps locally. But with technology connecting the world, it's easy for recruiters to tap into talent sources anywhere on the planet.
Global talent acquisition is a way to focus strategically on attracting and retaining international talent and/or ramping up your hiring efforts in new locations to fulfill specific business needs. For employers, it means accessing certain skills that are available on the global market in order to bridge their skills gaps.
So let's dive into the topic and see what recruiters can do, in practice, to be successful at global talent acquisition.
9 tips to succeed in global talent acquisition
Like most things in life, having a plan in place before you commence any activity is going to make your life considerably easier.
So put into place a strategic workforce plan to help guide your global talent acquisitions, enabling you to be smart about who you hire, what skills gap your organization has, and what business goals you're trying to achieve currently and in the future.
Ask yourself:
Is your business going to expand to new markets?

What goal is your company aiming to achieve?

Do you have any skills gaps you need to fill either now or in the future?
Answering these questions will help you put in place an effective global talent acquisition strategy that will mean you can anticipate any significant changes to your organization and put plans in place in readiness for them.
A strategic workforce plan is after all about developing your current workforce and upskilling so that you never experience significant skills gaps. It isn't just about hiring new people for your organization.
2. Get to know the regional job markets
There might be big differences among regional job markets in terms of skills availability, local labor laws, how recruitment is done and also in culture. Familiarize yourself with the local realities, network with local recruiters and learn what you have to work with.
Get to know specific details about each country's typical hiring processes so that you don't offend anyone, that you don't alienate any top candidates from applying or accepting your job offer, or more importantly, that you don't do anything illegal.
Make it as easy as possible to attract the right local candidates to come to work for you. Clearly define your job description and make it as straightforward as possible outlining what your expectations are, what qualifications people should have, what benefits you can offer and what your pay ranges are.
You can check out SHRM's guide on finding the right talent around the globe, this guide on hiring in the Nordics, guide on hiring local employees in China or hiring in Poland to get an idea about how different labor (and recruitment) markets can be and familiarize yourself with hiring strategies you can use to succeed in your target markets.
3. Build a solid employee value proposition (EVP)
If you're trying to break into a new market or if you're opening up your recruitment process to acquire global talent, you may have to spend time building a solid employee value proposition (EVP), so that future new recruits know what they're getting into, should they come and work for you.
And remember, an EVP is not a one size fits all type of document. Identify different 'personas' in all the different regions you want to acquire talent from, and seek to understand all of their specific needs.
You'll need to go beyond merely age and gender to dig down.
Research:
What you can offer to your (future) employees in exchange for their skills and talent.

What stage of life they're at and what they hope to achieve next.

What financial security looks like for them.

What level of risks they're willing to take.

What their expectations about career development are.

What perks and benefits other businesses offer to attract foreign talent.

Find out about the areas in which you're hiring and what local talent will want from you and build a great EVP appealing to them.
You can't just expect global talent to appear at your door, you have to go out and attract them.
Have a look at some cool employee value proposition examples and see how you can improve your own global EVP.
A global perspective is a part of the EVP of Bain & Company. On their website, they describe their global training sessions together with a map showing different types of training available to employees around the world.
4. Fine-tune your outreach
In every market, your strategy to reach talent will be different. While in one market candidates might be used to working with agencies to find a new job, in another, they might rely on referrals as hiring tends to be more relationship-based rather than functional competency-based.
So vary your outreach strategy based on the preferences of locals, and take the time to figure out what attracts top talent in the different markets. For example, in Europe, it's a combination of benefits, flexible working, bonuses, and long-term incentives. In China, it's all about establishing strong personal relationships.
Don't forget to use the wealth of technology available to help you such as global applicant tracking systems, AI chatbots, and automated communications to ensure great candidate engagement.
Subscribe and stay up-to-date with everything recruitment related by receiving a weekly content digest and email updates on new resources!
5. Design a strong candidate selection process
Know which candidate selection tools you can use in which countries. For example, if you want to use assessment tests such as personality tests in the US, each test has to be thoroughly validated prior to use, due to concerns about hiring bias, whereas in Europe there is no such requirement.
Know what interview questions you can ask. Asking questions about health, age, family status, etc. is illegal in some countries.
Make sure your selection process complies with local laws. What is legal in the US doesn't always translate to being legal in other countries. If you aren't sure, consider hiring in-country recruitment managers who can help guide you through local HR practices. For example, a large US university hired local employees as independent contractors to help them manage their study abroad programs in an EU country, unfortunately, the university didn't take into account employment regulations and was latterly sued for $500,000 for improper worker classification.
Consider putting your candidate selection process in writing so that you have a written policy detailing your organization's hiring protocols. Include what background checks you carry out as well as drugs or alcohol tests and any special hiring tests you use, as well as the repercussions, should candidates fail any of the tests. Also, consider including support you might offer candidates if they needed it.
Make room for flexibility. Ensure that your organization's recruitment or selection process is consistent across the globe, but allow for flexibility in different regions where it might be required.
For example, if your brand is well known in one country, that will make the recruitment process easier as candidates will already know about your company, whereas if you're breaking into a new market, you might need more robust selection criteria to weed out unsuitable candidates.
Also, don't make the mistake of implementing a worldwide policy such as requiring a degree from a red brick university if the talent pool you're hoping to dip into isn't likely to have attended one. Understand what local norms are and manage your expectations accordingly.
Stop guessing,
Start data-driven hiring.
Learn how you implement a modern candidate selection process, that is: streamlined, experience-driven and backed by data.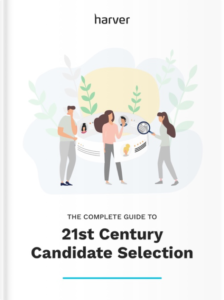 6. Have a transparent compensation policy
Don't assume you'll save costs by recruiting globally. Research has shown, for example, that top managerial positions in Sao Paulo can have higher salaries than the equivalent post in New York or London.
You need to ensure that you're neither underpaying nor overpaying your employees across various locations and roles. This is about hiring top talent after all. Making your salary policy transparent will help you pay your hires appropriately and increase their trust in you right from the start.
To find out how much you should be paying your global talent, you can find inspiration from Buffer salary formula or Payscale Differentials Engine.
7. Offer tailored relocation packages
During your global talent acquisition process, take the time to figure out what candidates require from you in terms of relocation, should the need to relocate be necessary. And include relocation packages as 'standard' rather than as a perk to encourage top talent to apply.
Consider including subsidized housing for a certain time period in your relocation package, or spousal aid, or assistance with travel or transport. Hires from different countries may have different needs and you need to offer them an attractive package to convince them to make the big decision to move. Also, be prepared to answer their questions regarding relocation and provide assistance throughout the process.
8. Evaluate your efforts regularly
Your general hiring strategy might be standard practice for you now, but global talent acquisition means you need to be strategic and have developed processes in place that meet your organization's requirements. You can't rely on talent coming to you, you have to encourage them to come and get them excited about working for you.
And you need to ensure that you're on the right track by evaluating your efforts regularly. Make sure you're routinely checking:
How your global talent acquisition strategy is working for you 

If you are sourcing and hiring qualified candidates? 

If your globally sourced talent is engaged
Always look for what you can do better and how you can optimize your global talent acquisition strategy and work towards improving it.
Note: In the Harver platform, you have access to ten out-of-the-box recruitment dashboards to easily visualize the most common recruitment metrics, but you can also set custom KPIs. We've detailed the topic and explored some of our dashboards in the article below.
9. Build an inclusive company culture
Whether you're hiring locals for local offices or international talent for your headquarters, you need to make your employees feel welcome and empowered to use their skills. Without that, you might be able to attract talent, but they won't stay with you for long.
The best way to make all employees feel welcome, regardless of their level within your organization, is to build an inclusive company culture.
Your various teams around the world may need extra training to enable them to collaborate with workers from different countries and cultures effectively, but by having an inclusive company culture as one of your core values, it should be something that everyone expects and is eager to work towards achieving.
One of the best ways to ensure your company culture is inclusive is by having total buy-in from the top down. If all key decision-makers are on board, actively working towards creating an inclusive company culture, it should flow down.
You can always help by holding cultural awareness workshops and designing a diversity training program, and having your teams gather frequently to discuss issues or participate in activities that bring them together.
Make sure you assess all global talent acquisitions for organizational fit, and if you want to be sure that your candidates will fit in with your company culture, you could always include a cultural fit assessment in your recruitment process.
A final word
Your global talent acquisition has to be strategic. You need to know what you want to achieve before you start actively attracting talent from around the globe. Constantly educating yourself about different markets and skills available, being transparent and data-driven, and building an inclusive culture are ways to go.
And remember, succeeding in global talent acquisition will give your organization's brand a boost because you are actively demonstrating your commitment to diversity. Employees recognize and understand that an organization that hires globally will have a pretty inclusive workplace.