Whether it's allowing remote work on certain days every week, opening up a few roles to remote working, or setting up 100% remote teams, companies of all sizes are exploring the "remote work" style.
Access to better talents, a cut on costs, and improved productivity make building a remote workforce appealing to employers. And candidates, on the other hand, love the flexibility, autonomy, and better work-life balance that comes with remote working.
But hiring remote employees needs a different approach. You're not just looking for the right job skills, but also for the overall suitability in a remote working environment.
So if you are looking at remote hiring, here are seven tips to equip you for making great remote hires!
1. Fine-tune your hiring process
Hiring for a remote team essentially means hiring for a certain set of skills needed to excel at remote working.
A few of these remote working skills are:
Great communication skills

Powerful collaboration skills

Strong organizational skills

Good time management skills

Self-discipline

Accountability
Unless a candidate has these, it's no use taking them further in your hiring process because without these they'd inevitably be a bad fit. There are many ways to test for these. Pre-employment tests, for example, are a great evaluation tool for such skills.
With a pre-employment assessment solution, you can test your candidates for all the skills they need to succeed in their remote roles. These pre-interview assessment tests might look deceptively simple, but they can unlock invaluable insights to help you make shortlisting decisions.
Below you can see the assessment library available in the Harver platform.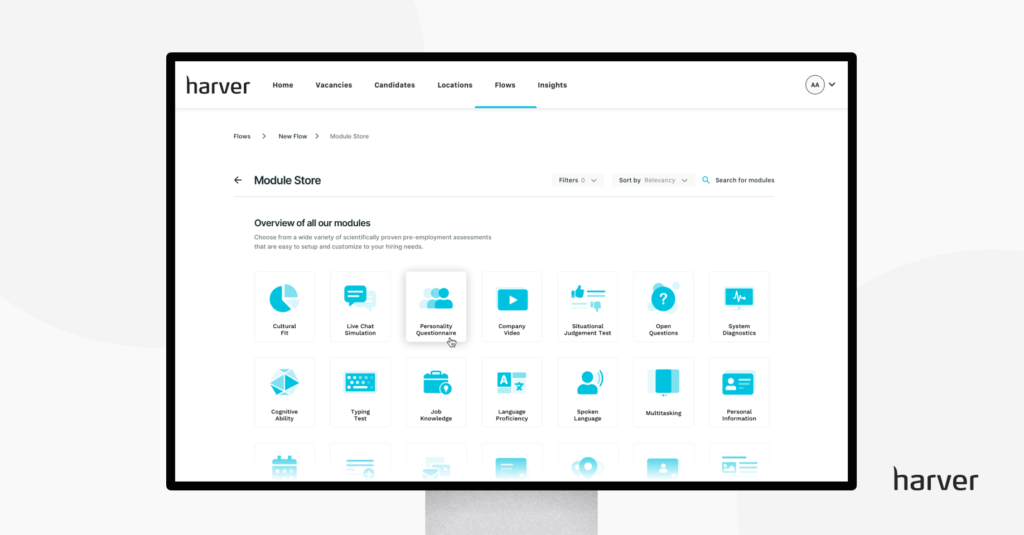 Another thing you'd want to look for when hiring a remote employee is their comfort level with video chatting as a lot of the meetings and workplace collaboration in remote teams happens via video calls. So testing for this sort of "video compatibility" is a crucial part of the remote hiring and working mix.
Sometimes, you might also want your candidates to have an internet connection with a certain speed or a Brand X laptop with a certain OS running and so on (especially for roles in customer support).
While none of these are grounds for rejection (as you can fund them), knowing what all might need upgrading during the pre-selection stage already can help you later on.
2. Define your ideal candidate
Writing about who'd make an "ideal candidate" is important for any job listing, whether it's for an in-office position or a remote one. But it plays a bigger role in remote hiring because it specifies the key remote working traits that candidates must have.
So if you believe a certain personality type will work best with you for a certain remote role, for example, you can add a personality questionnaire to your job application flow, and mention the desired personality trait in the job description.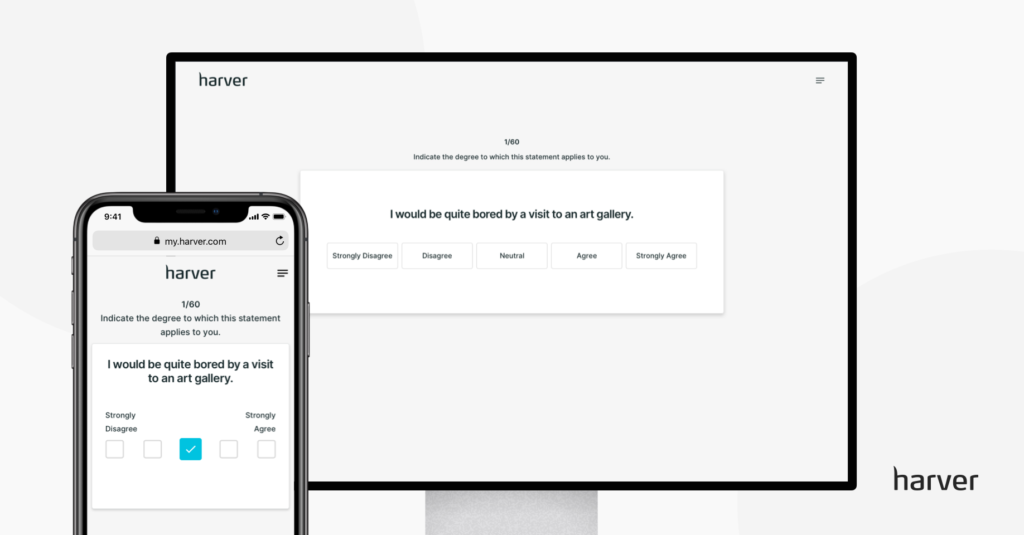 Additionally, sometimes, remote jobs might need specific time zone and location requirements. This usually happens when you try to have some minimum "hours of overlap" between all your team members, or if you're trying to cover hours for support or service for a particular region where you currently have only limited availability.
If this is the case, you must clearly list these out as candidates that can't accommodate them won't apply.
3. Source right
Because so many candidates are actively looking for remote work opportunities already, they know their "top go-to places". And these don't include traditional job boards like Monster and Indeed or the LinkedIn platform.
So, if you post your remote jobs on these, you might miss out on a large group of actively searching candidates who want to work remotely. Instead of posting and promoting your jobs on these channels, try job boards that are popular with remote workers. Such as:
Additionally, try these three things to get exposure as a remote company/employer, so you can build your remote talent pool and source better remote candidates over time:
Get

listed in remote startup directories.

Get

placed in roundups

like

"X companies or startups that hire

remotely"

Get

mentions/traction in remote working communities, for example, Facebook groups of remote workers.
4. Offer a realistic preview of the job
Because remote working isn't for everyone, you can help your future candidates self-select out of the application process by offering them a realistic preview of the job. The best way to go about this is to give your potential candidates an insider look into how you work remotely.
For example, Zapier has many helpful resources describing its remote work culture. This content can be useful to anyone who's considering a job with them. The good fits will feel encouraged to apply while others may realize otherwise.
Your content doesn't just have to discuss the logistics of working remotely. Personal stories can also help connect with the right candidates. So if you've stories of your employees who've made their personal dreams or passions come true while working remotely for you, share those.
An alternative is to integrate a company video into your job application flow that showcases your culture and offers a realistic preview of how it's like to work for your company.
An SJT – situational judgment test – that follows a company video is very useful when recruiting for remote contact center roles, as it helps applicants understand the day-to-day work better while helping you assess their company and job fit.
5. Evaluate the candidate-company fit
Determining a candidate's fit for your company's culture is challenging for any company, even if they meet their candidates face-to-face. But this evaluation gets tougher for remote teams as all the interaction is only virtual.
That said, such evaluation is still critical for making quality remote hires that stay with you. So how do evaluate someone for an intangible concept like culture and values?
The first step is to define your culture and values. Then, translate these ideas into assessment tests, surveys or interview questions that you can actually score your candidates on.
For instance, for the remote startup Hotjar, one of their eight culture values is "always be learning" So, to evaluate candidates on that, they ask this specific question: "What have you learned in the last year?".
The Harver platform makes it easy to evaluate for company fit by using the cultural fit assessment.
6. Interview for a remote role
Different remote companies approach interviews differently. But most hold at least three interviews. Here's how Buffer, a company with a remote workforce, conducts three interviews to spot the best candidates.
Culture and Values Interview. This interview focuses on finding how aligned a candidate is with Buffer's culture. Buffer follows a structured interview here by asking the same questions in the same order to each candidate. And they know (and have documented) what elements they seek in the answers.
Experience Interview. This interview round also includes a brief exercise so that Buffer can assess the candidates on "a true work product as well".
Final Interview. This last interview focuses on the key element of the role that Buffer believes "might need extra time and attention". For example, a code walkthrough if the role is that of a developer.
Taking multiple interviews also means you have a fairly long hiring period, which might not necessarily mean a bad thing in a remote hiring setup. Some remote companies are actually a little intentional about keeping hiring cycles this way and spacing out the interviews so they get to interact more with the candidates.
7. Offer a virtual job tryout
Once you've found your top candidate, it's time — not to extend an offer letter but — to extend a contract for a trial period or a job tryout at pre-agreed conditions.
Many remote companies use trial periods to be double-sure before making an offer. A trial lets you see how skilled a candidate is for a job, how well they can learn, and how seamlessly they fit into your "remote work".
A more cost-effective alternative is to use a virtual job tryout. For example, for chat agent roles, Harver offers a live chat simulation module that enables candidates to experience a life-like contact center environment.
This type of pre-employment assessment makes it easy to identify the candidates who have the skills for the role and allows them to self-select out of the job application process if their expectations aren't met.
Use a WFH system diagnostic tool
Last but not least, add a work-from-home system diagnostic test to the application flow, to check if candidates have the right tools for remote working.
You can check the Harver WFH system diagnostic module below.
Next steps
When hiring remote employees, look for candidates who can thrive in a remote working environment, regardless of their resume and past experience.
To test for the company and job fit, use pre-employment assessments and thoughtful interview questions that allow you to find the best matches. Also, make sure to use a tool designed specifically for video interviewing, that integrates easily with your ATS and enables you to see the candidate profile and the assessment results while talking to the applicant.
Ready to transform your hiring process?